The Badger Bank Forest Friends are saving their money. You can too! Join the Forest Friends Club and start saving your own money while you earn interest and prizes.
Meet the Forest Friends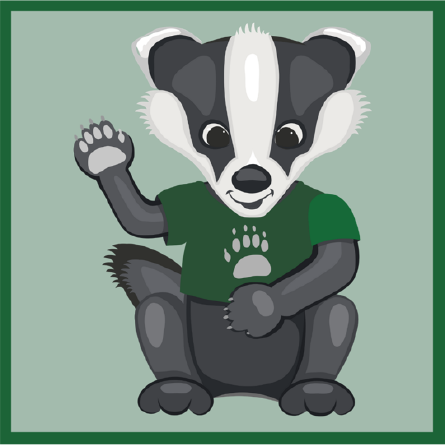 Billy Badger
Billy Badger started storing all of his money at Badger Bank so it was in a safe place. Billy told his friends all about his new savings plan and now Billy and his friends all keep their money in a savings account. They want all of their friends to start saving with them so they started the Forest Friends Club. Billy hopes you will join! He is organizing fun ways to be part of the club. Have you seen Billy's coloring pages yet?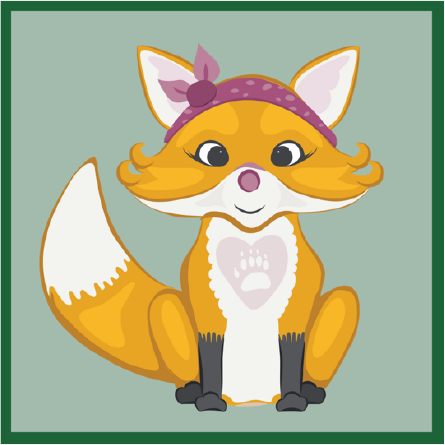 Fiona Fox
When Fiona Fox found out about saving money at Badger Bank, she knew it was a smart plan. But, joining the Forest Friends club...Fiona says that's a no-brainer! Not only is Fiona's money stored in a safe place, but also each month Badger Bank gives her up to $5 and a special prize just for putting more money in her account. Fiona knows clever when she sees it and joining the Forest Friends Club is clearly clever!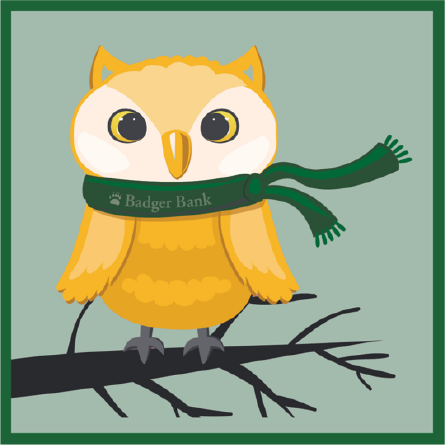 Oakley Owl
Oakley Owl has flown around the forest a lot and knows that money does not grow on trees. But, it does grow in banks! When Oakley heard about saving money at Badger Bank, Oakley knew that was the wise thing to do. Now Oakley's money will be safe all the time and it will "grow" by earning interest. Oakley is excited to help others make wise decisions about spending and saving their money. Oakley is keeping a list of links for you on the Forest Friends webpage!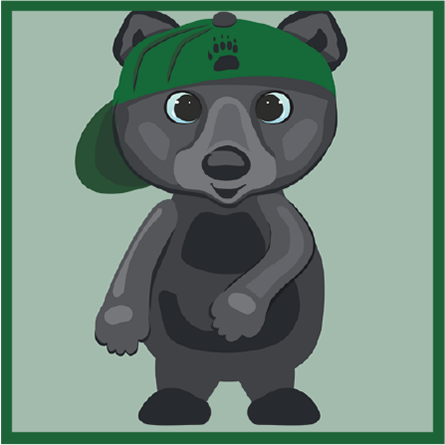 Beau Bear
Beau Bear joined the Forest Friends Club so he could keep his money safe all year, even when he is hibernating. Beau's favorite part of the club is that his family can set-up automatic deposits all winter long, so his account continues to grow even when he can't take the money in himself. When he can visit Badger Bank to make a deposit, he loves to take his bank full of coins and dump them into the machine. So fun!
Details
Are you ready to start saving with the Forest Friends? Here are the details about the Forest Friends Club Account:
Available for children zero thorugh age 12
$5 minimum deposit to open
No monthly service charge
Minimum daily balance of $5
Includes digital banking services:

Online banking
Mobile banking & eStatements
Account alerts

Parents and grandparents can set up automatic deposits to Forest Friends Club accounts.
Why Join?
Saving money with the Forest Friends is fun! In addition to saving your money and earning interest, here a few benefits of joining the Forest Friends club:
Get a Forest Friends coin bank.
Free coin counting in our machines.*
We'll match your Forest Friends Club coin bank deposits up to $5 monthly.*
Get a special prize when you deposit at least $5.**
*Child must be present to use coin machine. Free coin counting is valid for Forest Friends coin banks only & up to $5 matching deposit is only applicable one time per calendar month per child. **Special Prize is picked by child from treasure box with minimum $5 deposit. Badger Bank's Forest Friends Club is designed for children age zero through 12 years.
Interest rate subject to change at any time and credited semi-annually compounded daily. Annual Percentage Yield (APY) is determined based on the current rate, balance and minimum account requirements being met. Fees may reduce earnings. For tax reporting purposes, a 1099 form may be issued at year end for recipients of bonus.
The Forest Friends have resources to share with you! Fill out your goal chart, play games, and more as you follow the Forest Friends on a journey of saving!
Download Coloring & Activity Pages:
Billy created these fun activities just for you.
Be sure to Download your Goal Chart to help track your progress.
Oakley's Favorite Links (For Learning!):